Eos consultants bring to clients a broad range of skills and backgrounds; and all of us are deeply experienced. 
Dr. Byron Winn
Full Bio
Dr. Byron Winn has been a practitioner and researcher of governance and strategy for 25 years. In addition to personally conducting the eos consulting engagements in conjunction with John Murphy as outlined in Client Examples, his leadership positions have included:
Principal, Activities Processes & Systemsand Senior Project Leader at Monitor Group (Cambridge, MA)
Vice President, Enamics (governance software firm)
F-4E Phantom II flight lead, war plans officer, and operations scheduler, US Air Force
Faculty, USAF Academy and Head Teaching Fellow, Harvard University
Byron holds a BS from the US Air Force Academy, and an MA and Ph.D from Harvard University.
 John Murphy
Full Bio
John Murphy has over 25 years of business strategy and executive management experience. In addition to personally conducting the eos consulting engagements in conjunction with Dr. Byron Winn as outlined in Client Examples, his leadership positions have included:
Senior executive positions with companies in interactive marketing, innovative software, and governance markets
COO (with full P/L and strategy responsibility) of TIS Worldwide, a resourcing and custom software development firm
Vice President, Worldwide Sales, Operations and Consulting at Lotus Development Corporation
Director, Business Planning at The Travelers Corporation
John has a BA in Mathematics from Holy Cross College and two Master's degrees — Computer Science and Management/Finance from Rensselaer Polytechnic Institute (RPI).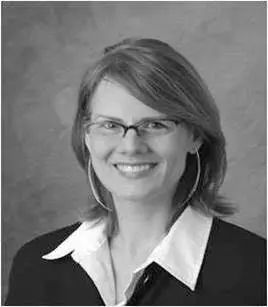 Kim Patrick Gerra
Full Bio
Kim Patrick Gerra has 20+ years of experience of product development and executive management. She has worked in many industries, including defense, travel, and healthcare.
Her leadership positions have included:
Senior Vice President, Strategy, responsible for corporate strategy development and strategic partnerships, for PCCI, a predictive analytics healthcare organization
Chief Technology Officer, for PCCI, with executive leadership of product and software development, including Information Exchange Portal (IEP), a platform for connecting social service organizations to local hospitals; and Pieces™, one of the first clinical prediction and surveillance platforms in healthcare that interprets EMR data in real-time and influences clinical decisions at the point of care
Vice President, Sabre Labs, for Sabre, Inc., with chief leadership and accountability for global innovation, concept experimentation and product incubation across all business lines
Manager, Information Resource Management, American Heart Association, National Center
Kim earned her BA in Computer Science from Mississippi State University
Craig Murphy
Full Bio
Craig Murphy has over 35 years experience in engineering and technology, including executive management. He is a technically savvy thought leader capable of both strategic vision and project execution.
His leadership positions include:
CTO, Sabre Holding – responsible for enterprise architecture, research, innovation, and overall technical strategy
Senior Vice President, Sabre Applications Development, The Sabre Group (part of AMR)
Vice President of Infrastructure and Technology, Galileo International, including architecture & engineering, systems programming
Senior technical positions at United Airlines and Covia Partnership in systems architecture, systems engineering and application development
Craig has a BSME from The University of Texas at Austin and a PhD in mineral economics from Colorado School of Mines. He is a Professional Engineer (now inactive), a certified Project Management Professional and a Certified Business Continuity Professional.
Drew Miller
Full Bio
Drew Miller has 25 years of business management consulting experience in the areas of operating plans and strategy; business development; mergers and acquisitions; and financial analysis.
His experience includes:
Corporate Planning and Development Manager, ConAgra Inc, administering the strategic planning process, acquisition projects, and conducting modeling, operations research, and financial analysis work
President of Financial Continuum, a financial services company supporting estate planning attorneys, CPAs, and other professional advisors
VP Planning and Development, Securities America, responsible for strategic planning, acquisitions, and business development for the sixth largest independent broker-dealer in the US
Program Manager, Dept of Defense Business Management Modernization Program (a Senior Executive Service position in OSD Comptroller's Office), working to integrate DoD business systems, reduce IT systems and administrative costs, adopt new Enterprise Resource Planning Systems, and reform the DoD Planning, Programming, and Budgeting system
President, Heartland Management Consulting Group, advising companies on business development, strategic planning, and mergers and acquisitions
Drew is a Certified Mergers and Acquisitions Advisor. He received his BS from the US Air Force Academy, and a Masters Degree and PhD from Harvard University.
Frédéric Ruiz-Ramón
Full Bio
Frédéric Ruiz-Ramón has over 25 years of strategy development and executive management experience in complex organizations. He currently provides support and services to organizations operating in complex multivariate environments requiring interactions across diverse people, organizations, and cultures. He specializes in cross-cultural and international business environments. His leadership positions have included:
President and/or CEO of international companies focused in the development and application of innovative advanced technology products.
Senior leader of large government organizations focused on advanced technology developments to include global operations for the Department of Defense's Chemical Biological Radiological and Nuclear Defense international cooperative material development activities, Director of International Technology Centers and cross-governmental operations.
Experienced international negotiator and advisor to the U.S. Secretary of Defense on governance matters related to political-military issues and democratic systems.
Professor at the JMIC (now the National Intelligence University), McArthur Fellow and teaching assistant at Harvard University, lecturer in various universities in Europe and Latin America.
Frédéric holds a BA from The University of Chicago, an MA and Ph.D. from Harvard University, and an MS from the National Defense University and Certificats from the Centre des Hautes Études de l'Armement and the Institut Études Politiques in Paris, France. He has native fluency in three languages and is semi-fluent in two additional languages.
Lawler Kang
Full Bio
Lawler Kang brings a novel blend of distinct entrepreneurial, corporate and turnaround experiences, from strategy to implementation, gained over his 30+ year career.
His leadership positions include:
Growing and leading the Northeast Practice of Scient, an e-business consulting firm, to 85 colleagues and $10+ million in under a year
Successfully turning-around three (of four) failing hi/bio-tech companies as COO and VP of Sales & Marketing
Significantly supporting revenue growth from $2 to $40 million in five years as Supply Chain and Product Manager for a Japanese chemical subsidiary
Consulting projects include:
Formulating Nortel Network's $7b acquisition strategy (1996), culminating in the Bay Networks transaction
Developing a strategy and enterprise requirements for a distance learning platform to offer coursework from universities to students globally
Developing a consortia-funded plan to build an online clinical trials engine
Lawler received a BA in International Relations from Vassar College and an MBA from the Wharton School of the University of Pennsylvania in Entrepreneurial Management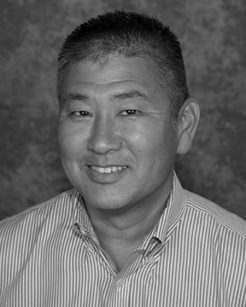 Mark-Tami Hotta
Full Bio
Mark-Tami Hotta has over 33 years of global automotive industry experience, with expertise in product development, operational leadership. organizational transformation, business development, and team effectiveness.   He has resided and worked on three continents and managed teams in 10 countries.  His leadership positions have included:
President and CEO, TRC Inc. (largest independent proving ground)
Executive Director, Cummins Inc. (largest independent engine manufacturer)
President and Founder, DSI LLC (driving safety consulting services)
Chief Engineer, Ford Motor Company (leading automotive OEM)
Booz Allen & Hamilton Inc. (leading management consulting firm)
Mark-Tami has a BSME from MIT and an MBA from Stanford.